[2023 Latest] Top 6 Android Emulators for iOS Devices like iPhone/iPad
Android is among the most popular systems used globally, with many apps and games. If you are an iOS user, you may also want to get hold of these Android utilities. But, since Android and iOS are two different platforms, it may seem impossible to download Android apps on an iOS device. Luckily, technology has made things simpler. What you need is finding an Android emulator for iOS.
We are fully aware that iOS does not support Google's OS on its gadgets, so iPhone users can't fully enjoy the wide range of incredible utilities that Google's Operating System offers. However, a better solution is to use the Android emulator for iPhone to experience all these amazing features Google OS provides on Apple gadgets. In this guide, we'll introduce 6 best Android emulators for iOS.
Part 1. Can I Run Android Apps on iPhone?
Yes. Despite these platforms keeping their applications and services for their specific users, you still have options to use Android applications on iPhone/iPad (how to run Android apps on PC?). However, it cannot be done directly since they are two different platforms. You require Android emulator on iPhone to get this task done.
An Android emulator for iOS helps in bridging the gap between these two mobile operating systems thus enabling users to enjoy services from Google conveniently such as Play Store applications. This is for sure a great way to allow Apple users to enjoy the awesomeness of Google based features. You don't need to go through tech savvy processes, let alone switching smartphones to enjoy the classic Android games on iPhone.
You just need to install the emulator and play right away. The internet is now awash with these programs due to the increasing popularity of the Google services. Besides, with an emulator, there are various customizations options at your disposal which helps in improving the user experience.
Related Pages:
Part 2. 6 Best Android Emulators for iOS Devices
Though there are many emulator tools online, we have curated only the best. Let's walk you through them one by one:
1. iAndroid
iAndroid can't miss the list of the best Android emulators for iOS. The program has many exciting features that will help you emulate the Android OS onto an iOS. It works seamlessly with most iOS devices such as iPhone, iPad, and iPod Touch.
If it is your first time working with iAndroid, you may encounter challenges navigating the features and adjusting the options. However, once you grasp the basics, you will get accustomed and understand every detail. The program only runs on systems above iOS 5, so you must have a compatible iPhone.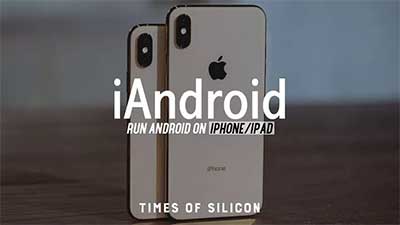 Key Features:
Widely compatible with most iOS devices.
Use each Android application on iOS.
Works on iOS 5 and above.
Bug updates and fixes.
Offers all features of the Google OS.
Pros:
Fully Access Android features.
High-quality graphics.
Allows installation of apps for free.
Not complicated.
Cons:
High battery consumption.
Not user-friendly for beginners.
How to use:
Start your Safari browser and click head to the Cydia website to download the Cydia app.
After installing the Cydia app, open it then click the Manage option.
Navigate to Sources and search iAndroid.
Click the iAndroid app icon to start the installation.
2. iNDS Emulator
iNDS has become one of the most popular Android emulators for iOS in recent years thanks to its user-friendliness and unmatched gaming experience. What sets it apart from its counterparts is the ability to use it without jailbreaking your iOS device. Before the updates, the original version of this tool could only be used on jailbroken iOS. But now there is no need to do that. All iPhone/iPad gamers can have fun without breaking a sweat.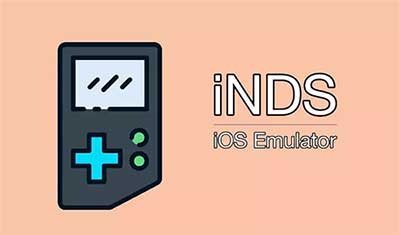 Key features:
Compatible with 3rd party controllers.
Advanced file formats like. nds, .zip, etc.
Play the Nintendo DS games.
Customizable controls and multiplayer gameplay.
Pros:
Allows playing of Nintendo DS games seamlessly.
High-quality graphics.
Brings a lag-free and smooth gaming experience.
Features high-quality graphics for a better gaming experience.
Cons:
High processing power lowers the performance of devices.
It is challenging to navigate for beginners.
Overheats the phone, which reduces battery life.
How to use:
Launch the Safari browser and access the Tweakbox website. Navigate to the apps tabs and enter Tweakbox in the search bar. Click the app to download it to your device.
When installation completes, access the Settings menu and search for "General." Click on the "Menu" option.
Search for the iNDS app on the menu and click on it to install.
3. GBA4iOS
Gamers, particularly Nintendo users, now have a reason to smile, thanks to the innovation of the GBA4iOS emulator. It is a game-changer, allowing you to play Android games on your iPhone effortlessly (how to play Android games on PC?). Even better, you can freely customize settings to your liking, which makes the app user-friendly and adaptable. Moreover, you can import ROM files directly to the app from the Safari web browser. Needless to say, a user will have an enhanced user experience and a sense of virtual reality thanks to the clean graphics and a sleek user interface.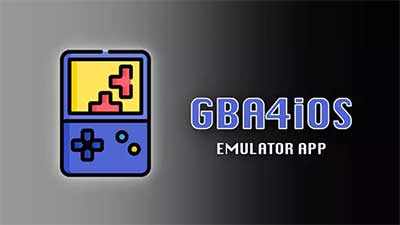 Key Features:
Made for Nintendo players and fans.
Play a variety of console games on your iOS.
Directly import ROM files to the application.
Cloud synchronization.
Pros:
Compatible with Google Drive.
Ability to download ROMs from the Safari browser.
Streamlines Game Boy Advance and Nintendo gaming.
Cons:
Graphics decline in quality with time.
Requires a phone with a good processor.
Unavailable on the App Store.
Occasional lags and glitches during gaming.
How to use:
You can directly download GBA4iOS from the official website if you have iOS 8.0.3. If your device is iOS 8.1 or later, first download the BuildStore app, then access and download GBA4iOS.
4. Appetize iOS Emulator
Appetizer iOS emulator is one of a kind as it allows a user to run mobile apps on the web browser without a hassle. Both Android and iOS applications are available through this app. You only need to identify the one you want to access. If you are an app developer, you will find this application useful. As you develop the apps, you can provide clients with previews of these apps over the web. The app also comes in handy in call centers and customer care desks. A mobile app representative can easily access an application whenever necessary in their line of work. It is more versatile because a user can generate shareable links to Android apps through this emulator. Amazingly, this can be achieved without downloading extensions or plugins.
Appetize iOS Emulator is a lifesaver for developers as it simplifies the development lifecycle, including app testing and demonstration process. Even more importantly, a developer does not have to worry about the security of their apps since the emulator provides a secure environment for performing all these tasks.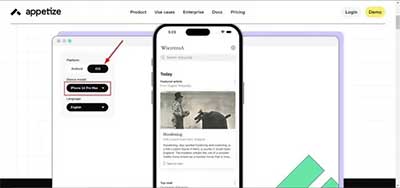 Key Features:
Supports running of apps on web browsers.
Generate shareable links.
No plugins download.
Supports all browsers.
Pros:
Sharing apps with other users is seamless.
The user experience is one of a kind.
No need to download more extensions or plugins.
Can be used in all browsers.
Cons:
When launching an app, it restores the gadget's settings to default.
May not work without the internet as it operates within the web.
Limited native performance compared to other emulators since it does not run directly on a device's operating system.
How to use:
Access appetize.io and download the application. Sign up and log in to the account.
Upload your Android or iOS files by clicking the "Upload" function.
Afterward, pick and open a file.
Enter your email address when prompted. The link to the application will be sent to the address you provided. Click the link and follow the steps provided.
5. Alien Dalvik Emulator
Alien Dalvik is also another great Apple Android emulator from The Myriad Group company. It works perfectly fine on iPhone as well as iPad devices. This emulator is safe with a faster performance, which lets you run Android applications on iOS without delay.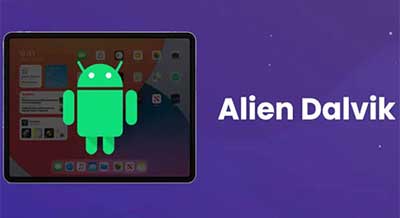 Key Features:
Needs device rooting.
Not beginner-friendly.
Heavy on the system resources.
Works on both iPhone and iPad.
Compatible with almost all games and apps.
Pros:
Free to use on PC.
Quick performance without lags.
Cons:
Needs rooting devices to work, which can be complicated.
Takes up a lot of storage space on iOS devices.
Freezes or crashes occasionally.
How to Use:
Download Cydia Store which allows downloading jailbreak applications, packages, settings, tweaks, etc., on iPhone devices without jailbreak.
Open the Cydia store, click on Manage and head to Source.
Search for the Dalvik Emulator app from the list provided in the Source menu. Click on it to install.
6. Cider
Cider wraps up our list of Android emulators for iOS. It's a convenient emulator that brings impeccable experience to iOS devices. Cider emulator does not need rooting/jailbreaking your iOS device, which makes it very safe to use.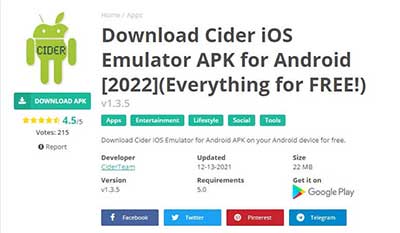 Key Features:
No much specifications to the iOS applications.
Lightweight APK.
Does not support all Android.
Pros:
Stable and safe to use.
Free and battery efficient.
Cons:
Comes with bugs.
Not smooth on low-end smartphones.
How to Use:
Download, then install the Cider emulator.
Launch it and start downloading iOS applications on Android devices.
Further Reading:
Part 3. How to Run Android/iOS Apps on Computer without Emulator
Using an Android emulator for iOS is no easy feat, especially for an amateur. One solution to avoid all this trouble is to get mirroring software. Screen Mirror lets you mirror your Android, iPhone/iPad to your computer's screen and run your apps without a hassle. It is a feature-rich app that has a lot to offer. From better graphics to better and a whole library of customization options, it is jam-packed with everything a user needs.
Phone Mirror suits anyone looking to cast their Android and iOS applications on a large screen without requiring an emulator. But that's not all. This impressive app allows you to cast several smartphones to the PC with the latest versions, like Android 13 and iOS 16. Additionally, while playing mobile games or music on a computer, you can still send messages to anyone, view the PPT files, and operate other applications on your phone. Indeed, an incredible software for you!
Top Hallmarks of Screen Mirror that Sets It Apart:
Allows mirroring of iOS or Android devices to a computer.
Cast phone screen to PC without quality loss.
Cast multiple phones running on the latest OS like Android 13, iOS 16, etc.
Play mobile games/songs, send messages, view PPT files, etc.
Supports USB or WiFi connections.
Play functions on various Android and iOS devices, including Samsung, Xiaomi, Huawei, LG, Asus, Google, Sony, Motorola, HTC, iPhone 14/14 Plus/14 Pro (Max), iPhone 13/13 Pro (Max)/13 mini/12/12 Pro (Max)/12 mini, iPhone 11/11 Pro/11 Pro Max, iPhone X/XR/Xs/Xs Max, iPhone 8/8 Plus, iPhone 7/7 Plus, iPhone 6/6S/6 Plus, iPod touch, iPad, etc.
Safe to use without quality loss.

How to mirror Android or iPhone to PC and run apps without an emulator (here we set "iOS" as an example):
Step 1.Download Phone Mirror and install it. Launch it. Choose the Mirror iOS option and connect the iPhone/iPad device to the PC.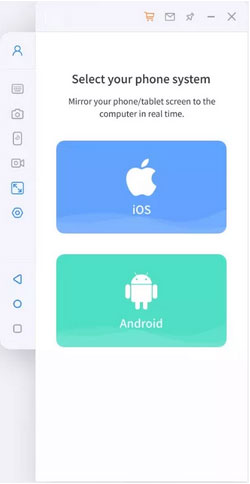 Step 2. To establish the connection, ensure the iOS device and computer are connected to the same WiFi.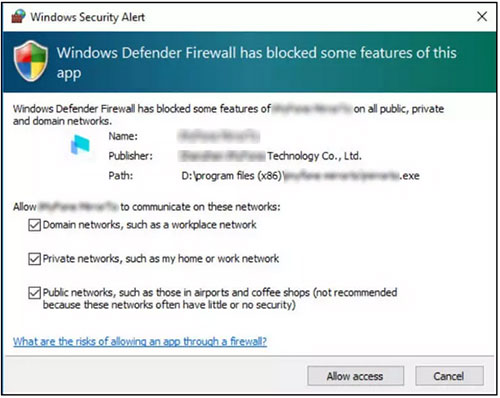 Step 3. Choose the Screen Mirroring option to cast the iOS screen to the PC. Enter the control center on your iOS device by swiping down on the screen. Click on Screen Mirroring button and choose the Phone Mirror app to connect the devices.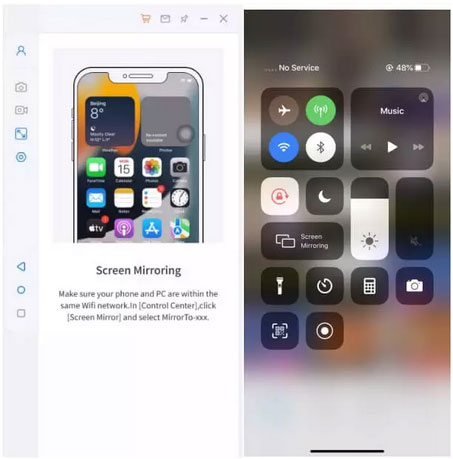 Step 4. You can open the applications and play your favorite games from the computer's screen.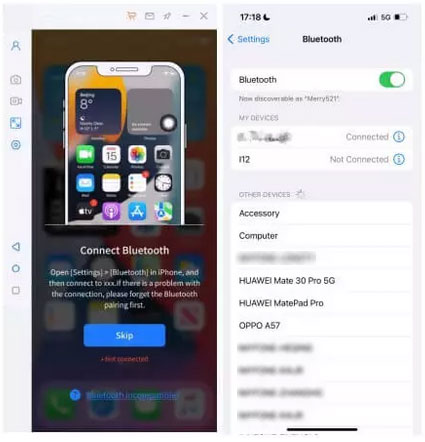 Conclusion
That brings us to the end of this guide. The Android emulator for iOS is a good tool when you do not want to buy another smartphone. Such an emulator will allow you to download apps that can only be found on the Play Store and not the App Store. So, you should install an Android emulator for your iPad to enjoy unending downloading. The above-mentioned Android emulators for iOS are one of the best available to take your downloading experience to another level.
Additionally, Screen Mirror can be a great helper if you want to mirror your Android/iOS devices and run apps without requiring any emulator.

Related Articles:
[Easy Guide] How to Connect Android Phone to PC through Wi-Fi?
Full Guide on How to Connect iPhone to PC and Transfer Files?
How to Screen Share Mac with iPad or the Other Way Around [6 Creative Ways]
How to Fix iPhone/iPad Pink Screen of Death [Answered 2023]
Best 8 AVI Video Editors to Edit AVI Files on Windows/Mac [2023]
Can I Remove Screen Lock PIN on Android Phone? Top 7 Means for You