LG Bridge Cannot Connect? Here're Causes, Solutions & the Alternative
LG Bridge is designed to back up, manage, and update your LG devices on a computer. But it is not always working the way it is supposed to be. At times, you may come across "LG Bridge cannot connect..." and some other common issues of LG Bridge as follows:
LG Bridge reads, "LG Bridge no mobile device connected".
It shows endless "Connecting..." after the physical connection.
LG Bridge won't connect to your computer.
You get the prompt, saying, "LG Bridge cannot check the software version".
LG AirDrive is busy or not working.
Well, what's the reason for LG Bridge not working, and how can we fix this? Just keep reading for the answers that may satisfy you.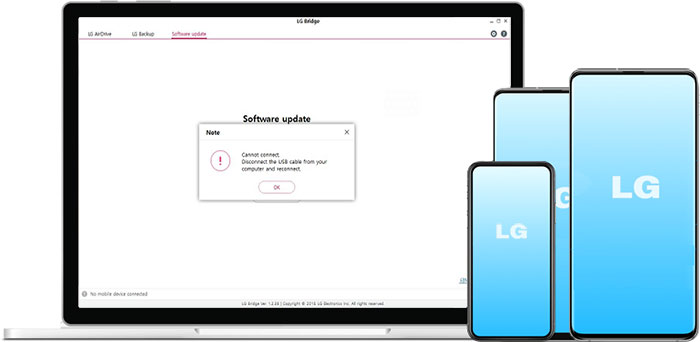 Part 1: What Results in LG Bridge Not Working?
We described some LG Bridge issues in the foreword just now. Well, what leads to LG Bridge not working? OK, here they are:
LG Bridge doesn't know your phone is connected: When you link your LG G9/G8/G7/G6/G5, etc., to a computer, LG Bridge is unable to recognize it. This may have something to do with the firmware it uses to identify LG phones as being wrong or missing.
Endless "Connecting": It's possible that the situation is a little better. LG Bridge seems to recognize your device and displays "Connecting...". But after a long time, the display on the screen is the same as before.
Update errors: Interestingly, you may have installed a newer version of the software. Yet, it pops up with an error that tells you to update the software, and it appears every few short periods of time.
So, is there any remedy to cope with the issue? Now, let's move on to learn five quick solutions.
You Might Need:
Part 2: LG Bridge Cannot Connect? 5 Quick Solutions to Fix It
Solution 1: Use LG PC Suite
LG Bridge is compatible with LG phones released after LG G4. They are:
LG G9/G8/G7/G6/G5.
LG V60/V50/V40/V30/V20/V10.
LG K series, X series, Stylus series phones/tablets, etc.
To quickly fix "LG Bridge won't connect", you should first check your phone's model. If it doesn't match the list above, just manage your LG items with LG PC Suite, the predecessor of LG Bridge.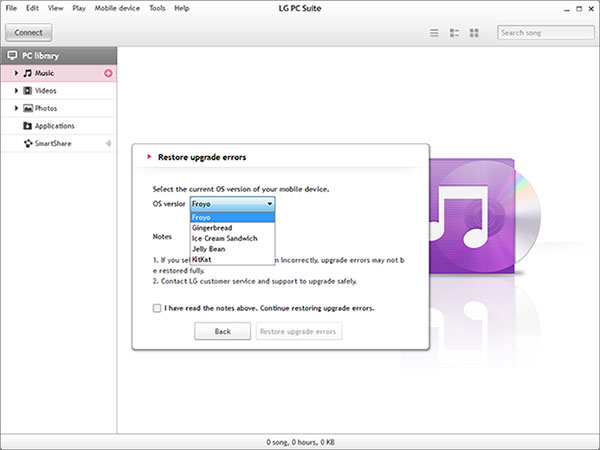 Solution 2: Try Another USB Ports
It is known to some of us that we can move photos/videos from Android to a flash drive after plugging the U-disk into a USB port. Well, what do you know about the port?
Briefly, USB ports might be integrated into the units where the black or white-colored port is usually 2.0, and the blue one is 3.0. You can switch to USB 2.0 to resolve LG Bridge not recognizing the phone if you find the 3.0 fails to carry on with the job.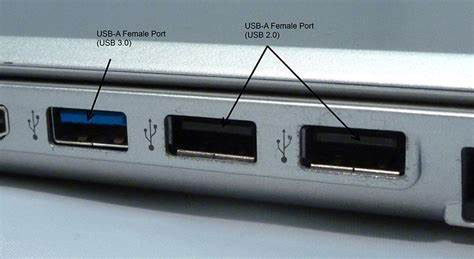 Solution 3: Choose MTP Mode on LG
Selecting the MTP mode or USB Debugging on your LG phone might help get rid of the "LG Bridge cannot connect" issue. To do this:
Go to your LG phone's Settings.
Proceed to General > Developer Options > place a checkmark on USB Debugging. (if it isn't there, tap "Build number" 7 times, and it should come out.)
Connect your LG device to a computer via a USB cable.
You will then get a notification, from which you can click the MTP mode.
Then run the LG Bridge program and see if it can connect.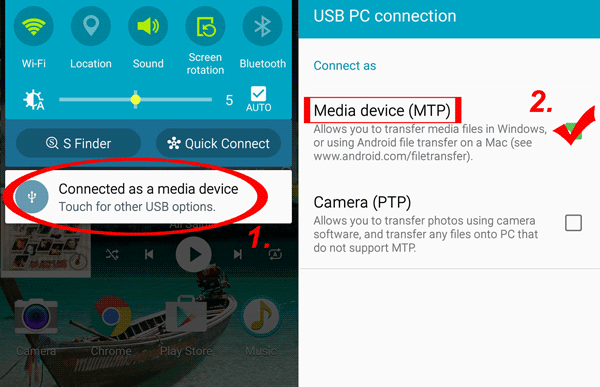 Tips: Intend to replace your old LG phone with a glistening iPhone 12/11? Don't forget to transfer contacts from LG to iPhone for convenience.
Solution 4: Install or Reinstall PC Driver
If you find the MTP mode doesn't work, just try to install or reinstall the PC Driver. Here's how:
After connecting LG Bridge to a computer, go to your phone's notification center.
Find the MTP device and the three dots icon on the upper right.
Locate "Install PC Programs".
A prompt on a smaller window will turn up. Now click "OK".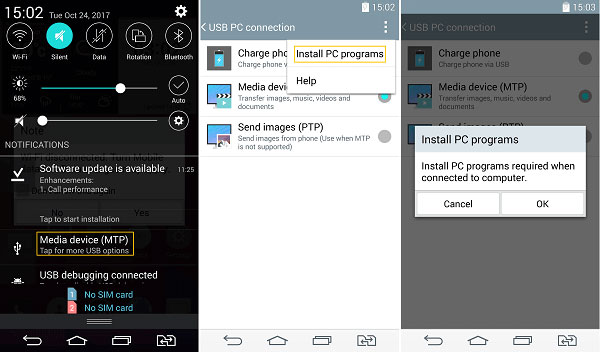 Extended Reading:
Solution 5: Update LG Bridge
If LG Bridge says "your phone cannot update" or is unable to back up your device, updating the Bridge might settle the matter. Here's the manual:
Run LG Bridge, go to its Settings > Check for update.
You may now find any updates available.
If there is no update, it's advisable to uninstall the Bridge and reinstall it.
You may be able to let the tool identify your LG phone in doing so.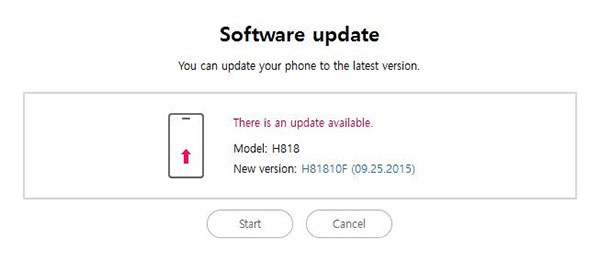 Part 3: A Better Way for LG Data Backup and Transfer
LG Bridge cannot connect. And don't want to give up just yet? Don't you wish to find a better tool to back up, transfer and manage your LG phone at this juncture?
Here's an excellent program - MobiKin Assistant for Android (Win and Mac) for your reference. Tailored for all Android users, it is by far one of the best replacements for LG Bridge and offers a free trial.
More features of MobiKin Assistant for Android:
Transfer data between Android devices and computers with no data loss.
One-click to back up and restore Android devices.
Process files like photos, videos, music, contacts, text messages, call logs, documents, apps, and more.
Manage Android content on computers without technical hassle.
It features ease of use, high work efficiency, etc.
Work for almost any Android phones/tablets, covering LG G9/G8/G7/G6/G5/G4/G3, LG V60/V50/V40/V35/V30/V20, LG C550, E400, E720, GT540, GW620, P350, P500, P503, P509, P970, P990, etc.
It won't let out your privacy.
Now, follow the directions to back up/transfer data from LG to a computer without LG Bridge:
> Bulk back up LG data to computer
Step 1. Run the program and link your LG phone to a computer via a USB cable. Then, you're supposed to enable USB Debugging on LG to let the utility recognize your device.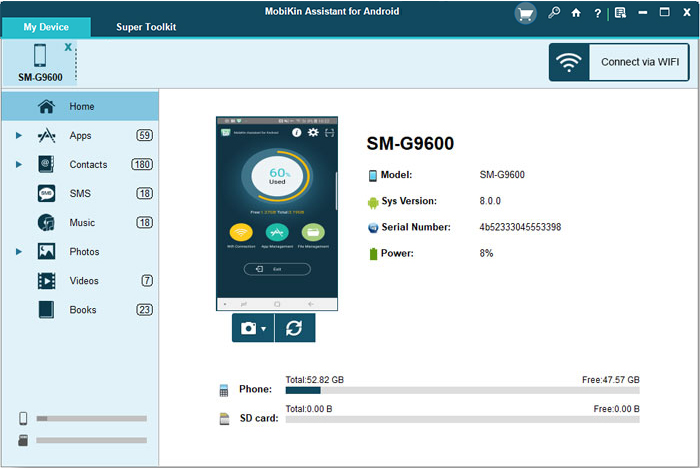 Step 2. Choose "Super Toolkit" from the top screen > "Backup". Next, select the data types you wish to back up and set a location on this computer to save them. After that, click "Back Up" to commence.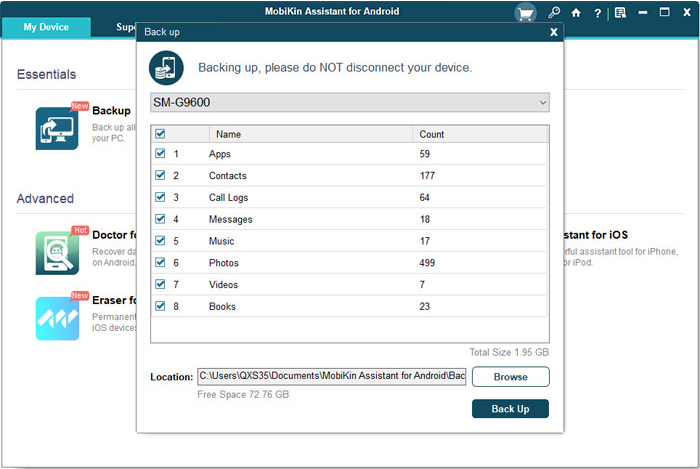 > Selectively transfer data from LG to computer
You can also transfer specified data from LG to computer. The following uses contacts as an example:
Step 1. Click "Contacts" from the left side. Then preview the contact list and decide which one(s) to transfer to this computer.
Step 2. Mark all the contacts you want and click "Export" to copy and get them onto your computer.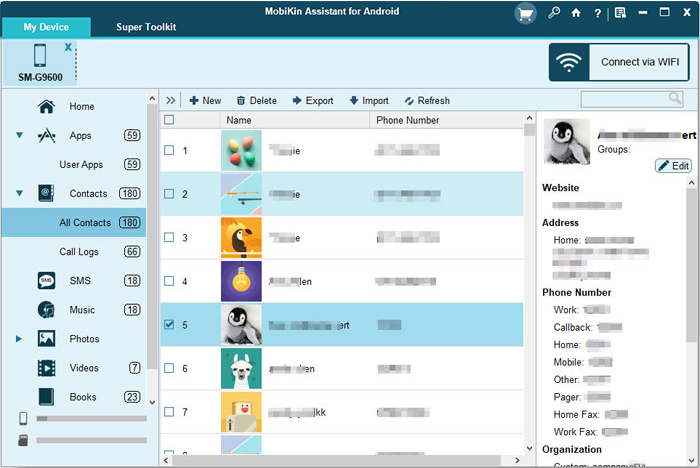 Final Thoughts
Above is the definitive guide in response to "LG Bridge cannot connect" or "LG Bridge not working". It doesn't seem to have a close bearing on your LG phone, but the Bridge itself.
Frankly, as the reasons for LG bridge errors are uncharted and uncharted, any operation on it can not ensure an effective solution to the scenario.
So, if you have yet to tackle the problem, just download and use MobiKin Assistant for Android, the best alternative to LG Bridge.
Any problems? Please let us know by leaving a comment below.
Related Articles:
Tips to Fix Common LG G9/G8/G7/G6/G5 Problems
LG Mobile Switch Not Working? Solutions Are Here!
[4 Ways] How to Fix LG Phone Cannot Turn on Issue?
[Easy Guides] How to Transfer Data from Samsung to LG?
How Do You Put Music on Your LG Phone? 3 Simple Methods
How Do I Bypass the Lock Screen on My LG without Reset [Must-Read]