[Solved] Samsung Mobiles Hang Again? Check Samsung Phone Hang Solutions Here!
Although Samsung is a hugely popular device around the globe, its users may bump into some Samsung phone/tablet problems often. Recently, the Samsung mobile hanging problem has been one of the most popular topics in the Samsung Community. If the Samsung phones hang troubles you a lot as well, just focus on this page with a dozen Samsung phone hang solutions. And hopefully, you will find the one that works best for you.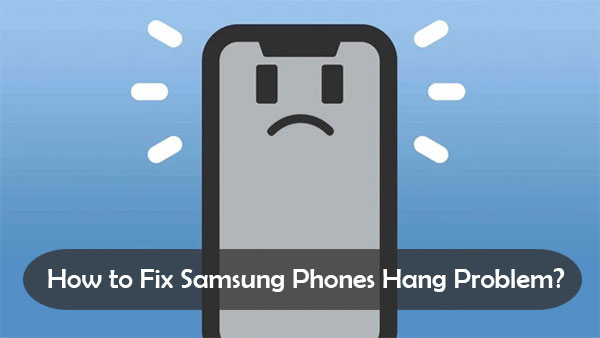 Section 1: Why Do Samsung Phones Hang
So, why does Samsung mobile hang? Here are five reasons in general:
Heavy Apps: Bloated applications put a lot of risks on the phone's processor and internal memory. Thus we should avoid installing big applications that are unnecessary.
Touchwiz: Samsung devices are Android-based and come with Touchwiz, which is nothing but a touch interface to better the UE of the phone. Samsung's frozen phone issue can be coped with only if we improve the Touchwiz to integrate it with the rest of the device.
Widgets and Useless Features: Samsung phones come packed with built-in widgets and features which attract customers, but in fact, they could drain the battery and slow down the working of the phone.
Smaller RAMs: The small processing unit is incapable of handling too many operations, which are run simultaneously. Plus, multitasking is to be avoided as it is not supported by Small RAMs.
Software Updates: The older generation flagships of Samsung can hardly get any OTA updates, due to the major concern leading to Samsung Smartphones hang over time.
Know More:
Section 2: How to Restart the Samsung Phone When Freezes or Hanged
Samsung phone hang; how to restart it? First and foremost, Samsung's phone hanging problem can be handled by restarting your device. It might seem like an easy method, though, it is practical to temporarily fix the glitch.
Follow the steps given hereunder to restart your frozen phone:
Long press the power button and the volume down keys altogether.
Hold the keys simultaneously for around 10 seconds.
Wait for the Samsung logo to turn up and for the phone to restart normally.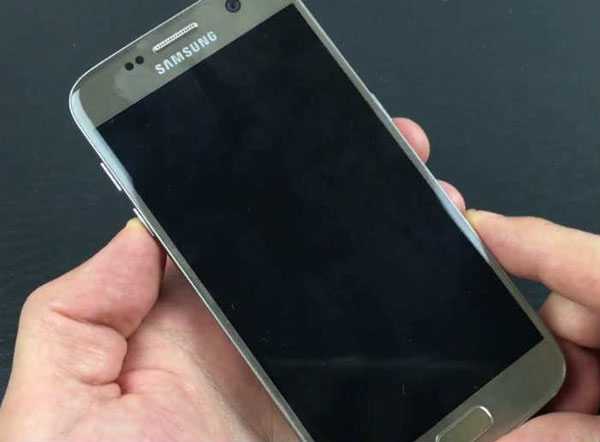 Section 3: What to Do When Samsung Phone Hangs? Fix It in a Few Clicks
What is the most effective Samsung mobile hanging problem solution? Android Repair is the right program for you. As one of the best Android phone repair software, this utility can help fix a variety of Android issues within a few clicks. This is considered to be the most useful tool yet, as it boasts many awesome features.
Main characteristics of Android Repair:
Fix the Samsung phone hang problem with a high success rate.
Resolve various scenarios like phone system crashed, phone not turning on or off, Android phone black screen, Android phone bricked, and more.
Support carriers like AT&T, Verizon, Orange, Vodafone, Sprint, T-Mobile, etc.
Run smoothly various iOS devices, including Samsung Galaxy S21/S20/S10/S10+/S10e/S9/S8/S7/S6/S5/S4, Galaxy A51/A71/M20, Galaxy Note 20/Note 10/Note 9/Note 8/Note 7/Note 6/Note 5/Note 4, Galaxy Tab series.
It won't disclose your privacy.

How to Fix Samsung hang problem with Android Repair?
Step 1. On your computer, install and launch Android Repair. Next, click the "System Repair" section over the program screen and connect Samsung to your computer via a USB cable.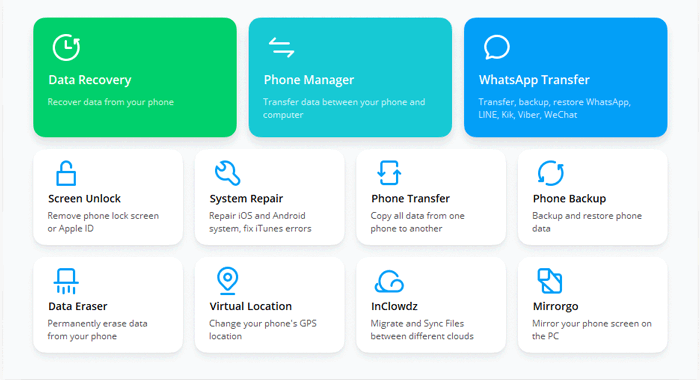 Step 2. Choose "Android Repair" from the left menu. The software will show you the Android problems it can fix. Just browse it and click on "Start".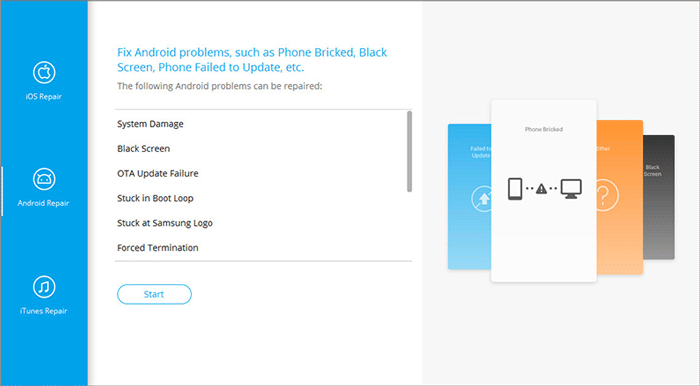 Step 3. Enter your device info in the incoming window and tap "Next" to continue.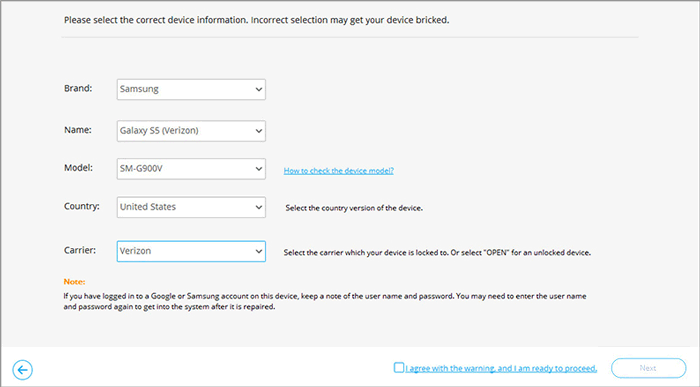 Step 4. Manually input "000000" to the blank field and tap "Confirm". Here, note that the Android system repair may erase data on your Samsung phone.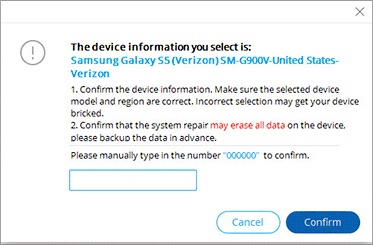 Step 5. Boot your device to the download mode:
On the Samsung with a "Home" button, turn off the device, press the Sprint, Home, Power, and Volume Down keys for about 10 seconds. Release all and hold Volume Up to put the phone into the download mode.

On the Samsung without a "Home" button, power off the device, press the Power, Bixby, and Volume Down buttons for around 10s, and then release. Subsequently, press Volume Up.
Step 6. After the phone is in this mode, tap on "Next" to download firmware for it.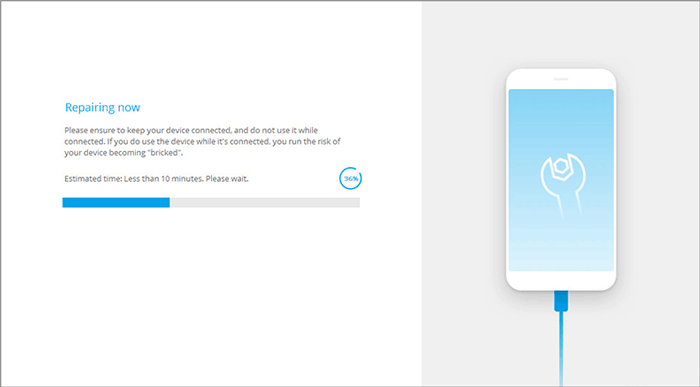 Step 7. Finally, the utility will begin to repair your phone system automatically.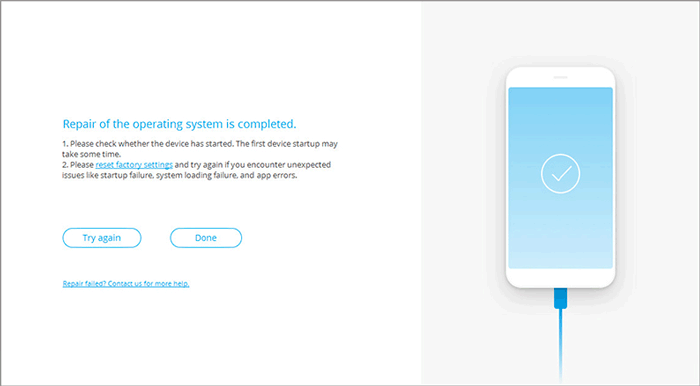 Check If You Need:
Section 4: Tips to Keep the Samsung Hang Problem from Happening Again
Tip 1: Clear phone's cache and useless files
What to do first if the Samsung phone hangs? Clearing cache is advisable as some cache files may be the most direct factor causing Samsung mobile hanging problems. Now, follow the steps below to do it:
Visit Samsung Settings and find Storage.
Now tap "Cached Data".
Click OK to clear all unwanted cache from your device.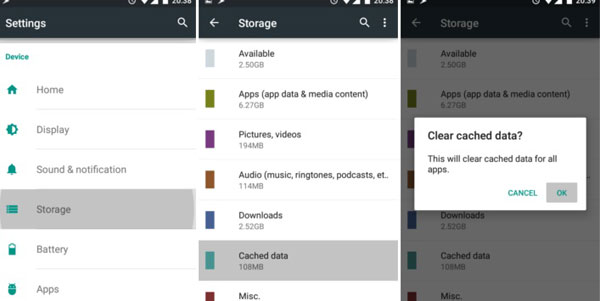 Tip 2: Close unused apps
It is a good idea to free up Samsung phones to prevent the device from hanging and freezing by closing apps running in the background. To do it, you can:
Tap the tabs key at the bottom of Samsung to see all the apps running in the background.
Swipe the applications to the side and up to close them. Also, you can just tap on "Close all" to close all of them.
Tip 3: Delete unwanted apps
Heavy apps take up most of the space on Samsung, burdening its processor and storage. Some of us have a tendency to install some apps that we do not use often. To resolve Samsung mobile hanging problem, you can delete unnecessary apps as follows:
Go to Samsung "Settings".
Search for "Application Manager" or "Apps".
Select the app you want to uninstall.
From the options that appear, click Uninstall.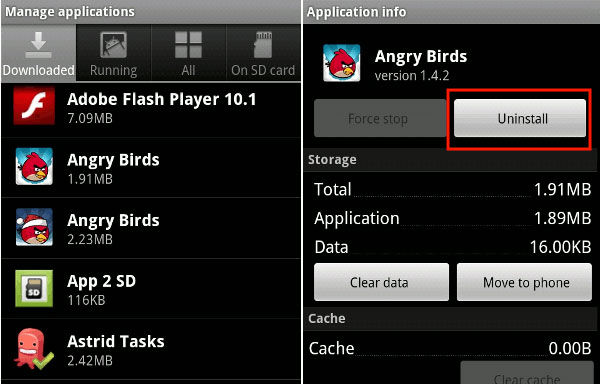 Tip 4: Use cloud storage and external memory
These days the Internet is available everywhere, so why not use cloud storage to save your data? And if you are files saved in your Samsung internal memory, you can also use the external memory card to save them. These will improve the performance of your Samsung phone and escape from the hanging problem.
Tip 5: Install apps from Google Play only
You may have seen some versions of apps claiming to be the best but only allow you to install them outside the Play Store. In doing so, they can be loaded with viruses or cause other security risks that may negatively impact Samsung's performance. So it's wise of you to install apps only from the Play Store.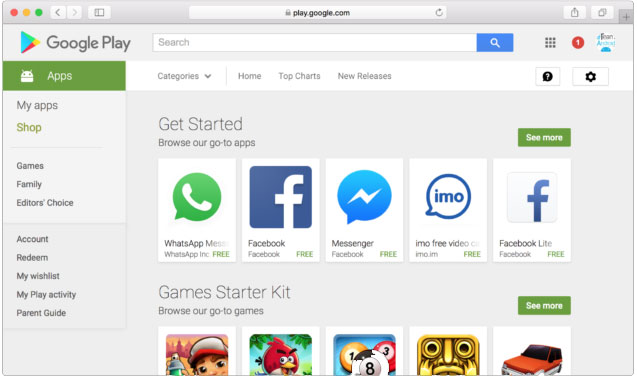 Tip 6: Check software for updates
Updating your software to the latest version could help improve your phone's performance, for it increases compatibility and offers bug fixes as well as security patches.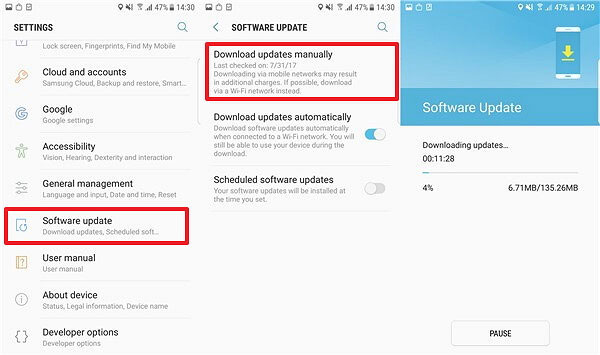 Tip 7: Store apps in the Samsung internal memory
To store all your apps in your device memory only, you can:
Visit "Settings" and select "Storage".
Select Apps to pick the app you wish to move.
Next, select "Move to Internal Storage".
Tip 8: Switch off and remove the battery
By removing battery and SIM card after every few months and cleaning the dust from the electric touch points, you may fix the Samsung phone hanging successfully. And before that, do remember to power off your device.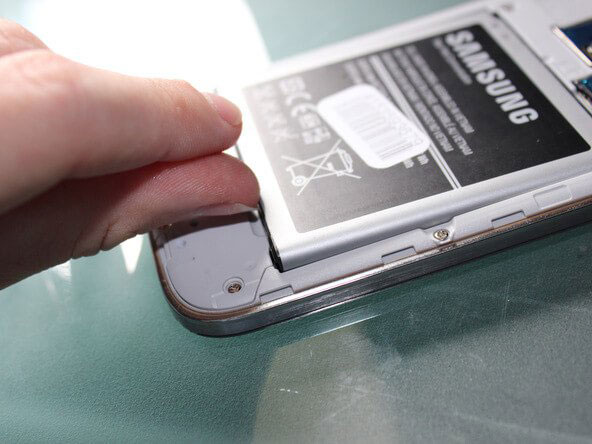 Tip 9: Keep Antivirus app installed
It is necessary to keep an antivirus app installed and let it work at all times on Samsung to prevent external and internal bugs from Samsung phone hanging. There are many antivirus apps to choose from in Google Play Store. So, pick the one that best suits you best there.
Tip 10: Check Samsung in "Safe mode".
Malfunctioning apps can lead to Samsung mobile hanging problems. You can enter the safe mode on Android/Samsung to check if it is the case that the mode disables all 3rd-party apps installed on your phone. Here are the instructions:
Press and hold the power key of Samsung until the power option appears on the screen.
Now, press and hold the power button, and you'll see a popup showing Reboot to Safe Mode.
Tap OK to enter into safe mode.

Use your Samsung phone for a while. If it doesn't hang up on this mode, you don't have to delete any 3rd-party app. If your calling hangs up, uninstall the apps like Instagram, WhatsApp, FB, etc., until the issue gets resolved.
Last Section
We covered the reasons for Samsung mobile hanging problem and almost the most complete solutions to fix it. As you can see from the above, Android Repair could be the best reliable tool for both novice and veteran Android users, not limited to Samsung phones. Finally, if you find this post helpful, please share it with your acquaintances.

Related Articles:
How to Fix Samsung Smart Switch Stuck Issues: Causes, Ways & Alternative
[Fixed] Samsung Phone Stuck on Odin Mode, How to Fix It?
How to Fix "Samsung Cloud Backup Failed" Issues? [2021 Updated]
How to Restore iTunes Backup to Samsung Galaxy?
Step-by-step Tutorial to Permanently Erase Contacts from Samsung Galaxy