[Quick Start Guide] How to Transfer iBook from iPad to Another iPad?
Do you want to copy iBooks to your new iPad from the old one? Well, as you may know, the iBook app comes packed with the feature to share ePub and PDF with others. Yet how can we do that? Further, are there any other ways to transfer iBook from iPad to another iPad easily and quickly? OK, go ahead with this passage to learn the 5 optional methods to share iBooks between iPads. And you will surely be rewarded.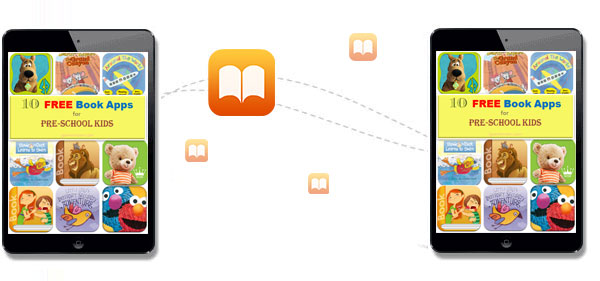 Method 1: How to Transfer iBook from iPad to Another iPad with Transfer for Mobile
Your old iPad may store some eBooks, freely downloaded from the Internet or purchased from Book Store. If you want to transfer all of them to the new iPad with one click, MobiKin Transfer for Mobile (Win and Mac) fits almost perfectly. This software can quickly and seamlessly copy content between different devices, whether they are running iOS or Android.
To improve its comprehensive performance, designers and testers optimize it every other period of time, which is why it has always been well-received worldwide.
Core highlights of MobiKin Transfer for Mobile:
Transfer iBook from one iPad to another iPad with just one single click.
Intelligently copy files from iOS to iOS, iOS to Android, Android to Android, and Android to iOS.
Flay functions on items such as iBooks, bookmarks, contacts, notes, calendars, text messages, photos, documents, videos, apps, etc.
Work for various smartphones and tablets, covering iPad Pro, iPad Air, iPad 4, iPad mini, the new iPad, iPad 2, iPhones, iPod touch, Samsung, Xiaomi, LG, Sony, Google, Huawei, Vivo, Motorola, etc.
It won't divulge your privacy.
How do I transfer iBooks from one iPad to another using Transfer for Mobile?
Step 1. Install the download program on your computer. Then open it and use lightning USB cables to attach your two iPads to this computer. Next, the popup will prompt you to let the utility recognize your iDevices. (Cannot see the popup?)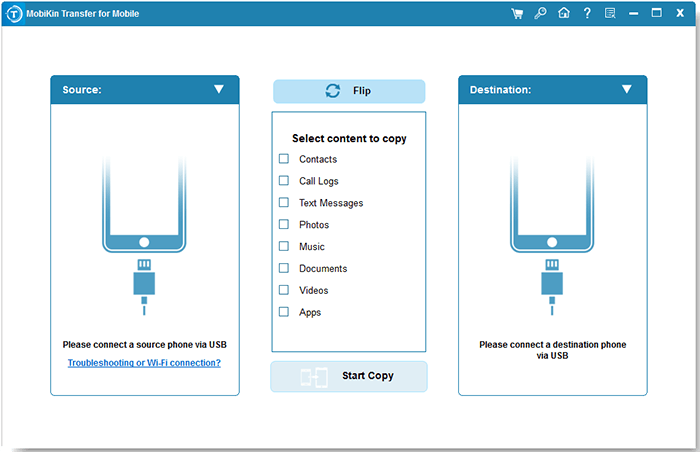 Step 2. When both iPads are connected, make sure the destination device on the right of the screen is the one you want to migrate the iBooks to. If not, just tap on "Flip" on the interface.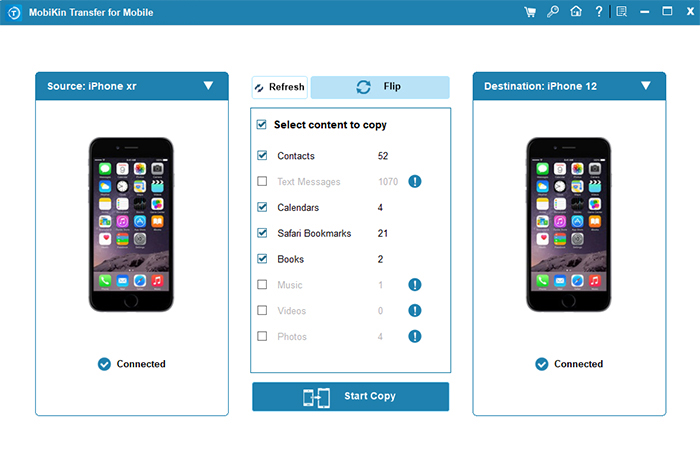 Step 3. Mark the "Books" option from the list and click "Start Copy" to begin the iBook transfer from one iPad to another. When the progress bar ends, disconnect the cables and check the iBooks that have been transferred.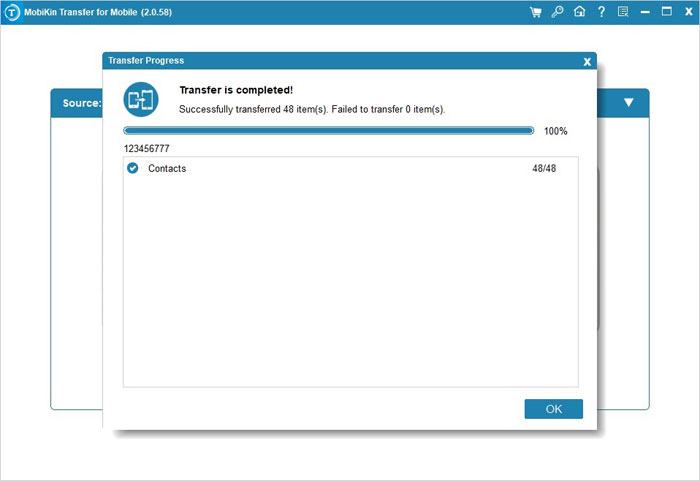 You May Also Like:
Method 2: How to Copy iBooks to New iPad via iPad Settings
By simply making changes to the iPad's Settings, you can move eBooks from your old to your new iPad without any tool. Besides, please ensure your devices are working with a good Wi-Fi network to let the procedure run smoothly.
How to transfer iBooks to the new iPad via iPad Settings?
To start with, head to your source iPad's "Settings" > "iBooks".
Go for "Sync Bookmarks and Notes" or "Sync Collections".

Repeat the drill on your new iPad.
When you activate the mode, please check the iBooks on your receiving device after a while.
Method 3: How to Transfer Books from iPad to iPad by AirDrop
Pretty much the same as Bluetooth on Android, AirDrop is built into Apple devices. This feature allows you to transfer files like books, photos, videos, contacts, websites, and more between iPads running iPadOS 13 and later. Next, follow the steps below to transfer iBook from one iPad to another iPad with AirDrop:
Go to "Control Center" to turn on AirDrop, Bluetooth, and Wi-Fi on both devices.
Set "Everyone" or "Contacts Only" as required.

Launch the "Books" app and select your desired iBooks to transfer.
Tap the "Share" icon, followed by "AirDrop".
Pick the name of the destination iPad.
Hit "Accept" on the iPad to put the iBooks onto it. (What if AirDrop doesn't work on iPhone/iPad?)
Extended Reading:
Method 4: How to Move Books from One iPad to Another with iTunes
iTunes facilitates you to back up your old iPad to it and restore the backup to another, through which you can easily transfer iBooks across devices for free. However, you'll lose all the existing files on your target device, for the tool replaces them with the backup you've made.
How to copy iBooks to iPad via iTunes?
Link your source iPad to a computer through a USB cable.
Open iTunes, and after it recognizes your device, click the "iPad" sign > "Summary".
Place a checkmark on "This computer" and tap "Back Up Now". (What's the iTunes backup location?)

When the backup is made, follow steps 1 and 2 to do the same for your new iPad.
Subsequently, choose "Restore Backup" instead.

Select the latest backup file and tap "Restore" to save the backup onto the connected iPad.
Method 5: How to Transfer iBooks from One iPad to Another via iCloud Drive
If you want to use iCloud Drive for iBook transfer, please check the following requirements first:
You use the same iCloud account/Apple ID on both iPads.
You got e-books from Book Store.
Your iPads are connected to a good Wi-Fi network.
How to share iBooks between iPads with iCloud Drive?
On the sender (the old iPad), go to its "Settings" app.
Press the Apple ID field and tap "iCloud Drive".

Scroll down until you reach the "Books" option; then tap it.
Repeat the same instructions above on the receiver (the new iPad).
The End
Well, it's time to wrap up this post. All in all, concerning ease of use and transmission efficiency, we recommend that you first add MobiKin Transfer for Mobile to your list.
Honestly, iPad Settings, AirDrop, and iCloud Drive are comparably suitable for transmitting a small amount of content. In terms of its unfriendly design, iTunes can be used as a tool to back up iBooks. But when restoring data, please check to ensure that you've kept a copy of important items on the target iPad.
Lastly, any questions? Please let us know below. And we are right here to help.
Related Articles:
Top 4 Methods to Transfer ePub Files to iPad in 2022
3 Quick & Safe Ways to Transfer and Read iBooks on PC
Transfer Data from iPad to Android in 7 Incredible Methods
How to Delete Audiobooks from iPhone/iPad
How to Transfer Apps from Old to New iPad [Step-by-Step Guide 2022]
What to Do If iPad Won't Restore or Update? Check the 7 Solutions Here