Kies Replacement: 8 Best Samsung Kies Alternatives for Samsung Management
Recently, we've sifted through Samsung and Android forums to gather some common issues you guys often stumble across when using Samsung Kies. They are:
Unable to recognize some Samsung devices.
Fail to install.
Not connecting to your phone or computer.
Claim error messages.
Get stuck.
Slow data loading.
Spit out there's no default email client.
Copy part of the chosen files or none at all.
Can only manage media files.
...
Well, you may now want to ask for Samsung Kies alternatives since there's no effective solution to the phenomena above, you know. Now, just read on this post for the top eight Kies replacements.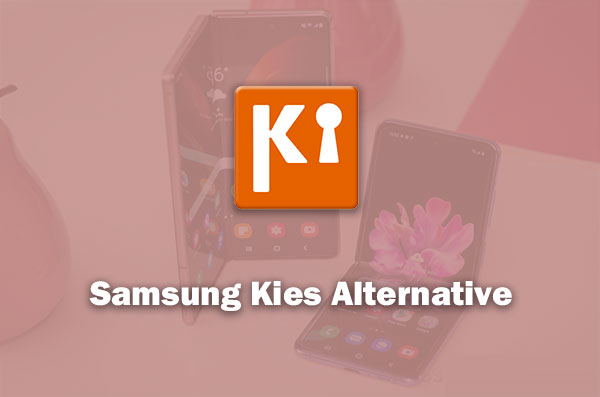 1. MobiKin Assistant for Android
So, what's the most recommended alternative to Kies? Frankly, MobiKin Assistant for Android (Win and Mac) is eligible for that. This full-fledged utility offers a one-stop solution to copy, back up, restore, and manage your Samsung and any other Android devices on a desktop or laptop. With enhanced features, it caters to people's demand for the use of smartphones.
Key highlights of MobiKin Assistant for Android:
Rapidly transfer data between Android devices and computers, including contacts, SMS, call logs, photos, videos, audio, documents, apps, etc.
Back up and restore Android devices in one touch.
Manage your Samsung phone and other Android devices on a computer directly.
Easy interface to use, ad-free, quick processing, no data loss, etc.
Compatible with various Android devices, containing Samsung Galaxy S21/S20/S10/S10+/S10e/S9/S8/S7/S6/S5, Galaxy A51/A71/M20, Galaxy Note 20/Note 10/Note 9/Note 8/Note 7/Note 6/Note 5, Galaxy Tab series, etc.
It won't let out your privacy.
How to manage, back up & restore Samsung phones with Assistant for Android? (Brief guide)
Manage Samsung phone contents:
Launch the program on your computer and create a connection between your Samsung phone and PC with a USB cable. Then you need to open the USB debugging on your Samsung phone to let the tool identify your device.

After the successful connect, you can select the files that you wish to access from the left side menu. You can choose "Contacts", "SMS", "Call logs", "Photos", "Videos", "Music", "Documents", "Apps", etc.

Click on any of the file types, the contained files will be shown on the right column and allow you to manage them. For instance, clicking on "Photos", you can view all photos on your Samsung phone, and then manage them by clicking the options on top of the screen, including "Add", "Import", "Export", "Delete", etc.
Back up and restore Samsung devices:
To back up and restore your Samsung phone, you need to tap "Super Toolkit" at the top and select "Backup".

You will now see some categories in a window. Mark the folder you want to back up and choose a path to save the files. Finally, hit "Back Up" to copy the files onto this computer.

Connect your Samsung device to a computer and have it recognized following the drill above. Select "Super Toolkit" on the main screen and tap "Restore". Choose the files you want to regain and press "Restore" to retrieve the data.
This program provides you with the other option to back up/transfer your Samsung data to the computer. (quick look: tap the data types from the left panel > preview and select your wanted stuff > click Export to save them on your PC.)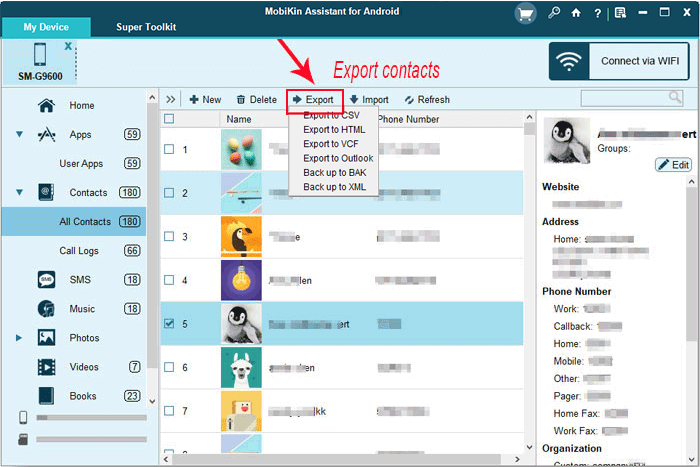 Read Also:
2. MobiKin Android Backup and Restore
Backup and restore are probably the most commonly used features for mobile users. Now, if you only need to use this function, MobiKin Backup Manager for Android (Win and Mac) is the decent Samsung Kies replacement to try.
This utility is a customized software for Android mobile phones, focusing on the backup of Android data to PCs/Macs and restoring the backup files as per your needs. It can process data like contacts, call history, text messages, photos, music, documents, apps, and more.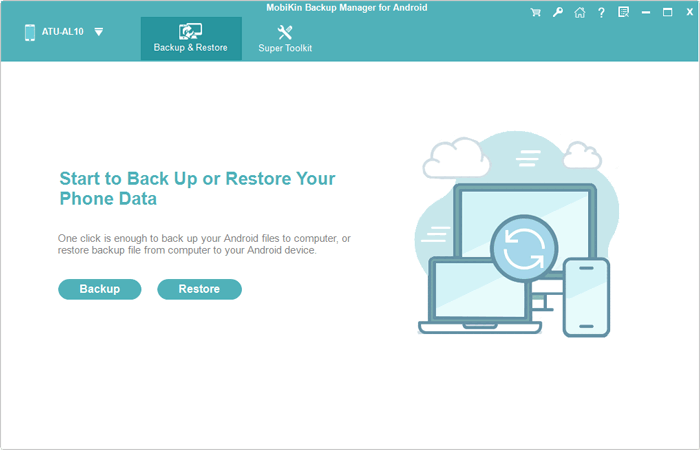 3. Samsung Smart Switch
Samsung Smart Switch, another Samsung Kies replacement, gives you the option to copy contacts, music, photos, calendar, text messages, device settings from one mobile phone to a new Galaxy, making it a hassle-free experience.
This tool also facilitates you to create Samsung backups and scan for any updates available for OS updates. Yet a drawback is that its main features are not available without a subscription. (Smart Switch get stuck? Tap here)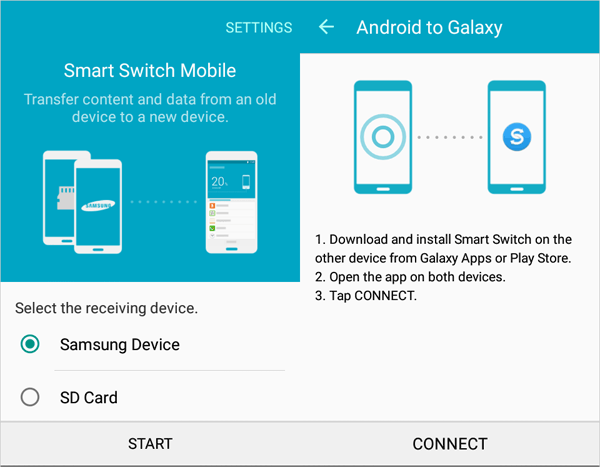 Extended Reading:
4. MOBILedit
Developed by COMPELSON Labs, MOBILedit, an outstanding alternative to Samsung Kies, brings you the ability to control Samsung/Android phones from your PC. It runs on such platforms as Android, iOS, Symbian, Blackberry, and Windows, allowing you to connect your device through a cable, IrDA, or Bluetooth.
After the connection, you can back up all your Android data, copy them to different mobiles and manipulate your contacts without even touching the phone's screen. Besides, it also gives you the freedom to organize contacts, make ringtones, and manage apps.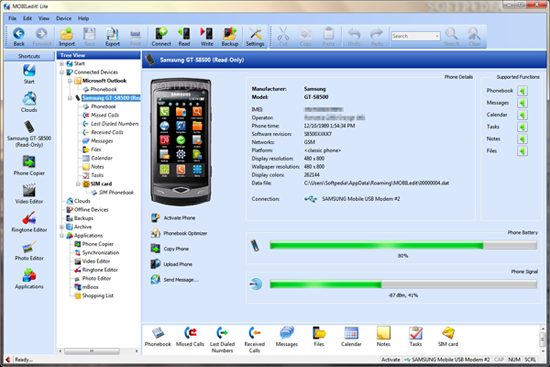 5. DoubleTwist
With DoubleTwist, you can synchronize photos, videos, and music between your computer and a variety of devices like photo cameras, MP3 players, and mobile phones.
This Kies replacement is described as the "iTunes alternative for Android", though, it's unable to work with some Android devices and has not many options for Android management. For instance, you cannot use it to control contacts, SMS, call logs, and apps on your Android phone.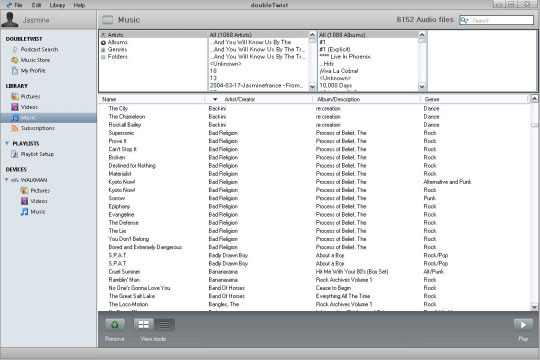 6. Droid Explorer
There are increasingly more programs that try to meet the users' requirements in terms of Samsung device control. Droid Explorer is one of them, helping you simplify the process of managing your Samsung and other phones.
You can utilize this Samsung Kies alternative to transfer data between devices, update apps, and personalize your device. However, you have to root your Samsung device and test its compatibility before using it smoothly.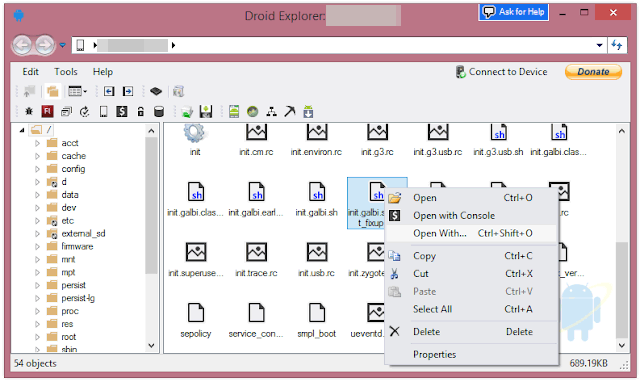 7. AirMore
As an online tool, AirMore can work without a USB cable. This alternative to Kies assists you in managing your Samsung contacts, SMS, install APK files, uninstall apps, etc.
You cannot download it to your device directly for use, but go to web.airmore.com and find a QR code, from which you can scan to connect and use it to transfer and copy your data between Samsung/Android/iOS and PC.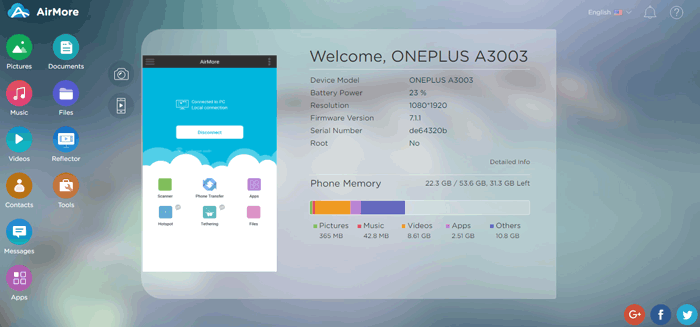 8. AirDroid
AirDroid lets you manipulate your Samsung items on a bigger screen over the air. It can be used to edit SMS and send it via a computer, install and export apps, copy video, photos, ringtones, etc., on and off your Samsung device.
Plus, you can turn your Samsung camera into a spy reflector with it. Here, note that your Samsung and PC are supposed to be on the same network.
It also has some downsides. For example, the remote connection is for premium accounts, and your privacy might be compromised by it.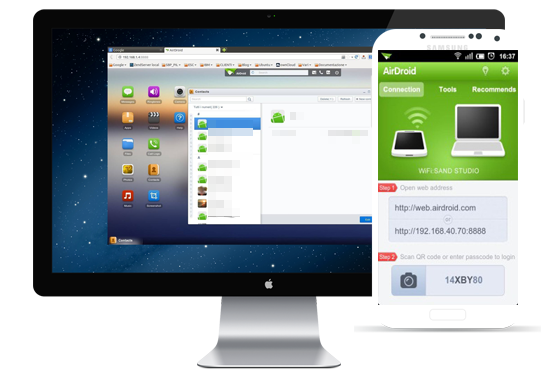 Calling It a Wrap
Sit hunched over your desk to find ways to resolve Samsung Kies not working? Why not find an alternative to Samsung Kies that can greatly simplify your life? In this regard, simply try the most excellent software - MobiKin Assistant for Android.
Unlike most other tools, this program doesn't fully rely on the Internet to connect, and a single USB cable works just fine as well. And aside from protecting your privacy while copying files as you wish, it also lets you enjoy a comfortable experience to manage your Samsung/Android device lightly.
Related Articles:
[Solved] Samsung Kies Cannot Detect My Phone, How to Fix It?
Firmware Upgrade Encountered an Issue on Samsung, How to Fix It? [Fixed]
Tips to Add New Contacts to Samsung with or without Kies
Simple Methods to Transfer Samsung Files to External Hard Drive
How to Print Contacts from Samsung Phone in 5 Easy Ways?