Transfer Contacts from Android to Outlook
Speaking of Outlook, most of you may associate it with email which can be used to send or receive emails. But in fact, this is only one of its functions. Except for sending and receiving emails, it can also be used to transfer Android contacts, manage calendars and so on. And today, we would like to tell you how to transfer contacts from Android to Outlook. This would be very useful for you cause it enables you to:
- Backup your contacts list on the mobile phone in case of data loss.
- View the contacts on mobile phone, computer or other device easily.
- Manage the contacts without any hassle.
Then how can we perform the transmission? Here is a tutorial for your reference.
Can't miss:
How to Sync Microsoft Outlook with Android Cell Phone?
Basics on How to Export iCloud Contacts to Outlook
How to Sync Android Contacts to Outlook?
To transfer contacts from Android to Outlook, you need to backup the contacts as CSV files on computer at first and then you can move them to Outlook easily. Thus, the first step you need to do is to sync your Android contacts to computer and backup them as CSV format. This can be accomplished with the help of MobiKin Assistant for Android (Win & Mac). The detailed operation is:
Step 1. Export Android contacts to CSV file
First of all, you ought to download and install the recommended software on your computer. Then you should:
- Use USB cable to connect your phone to the computer and launch the program. Here you need to enable USB debugging on your phone and install the USB driver on the computer or the program will be unable to detect the connected device.
- If the detection is successful, you will get the interface as below. On the screen, you can see that the files on your phone are categorized in the left panel.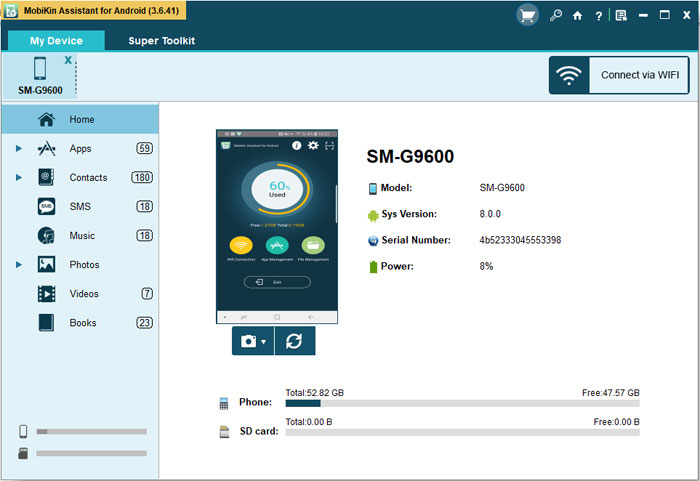 - Now just click on Contacts folder to locate and preview its contents. Next, tick the contacts that you want to sync and click on Export and select CSV format to save them as CSV files.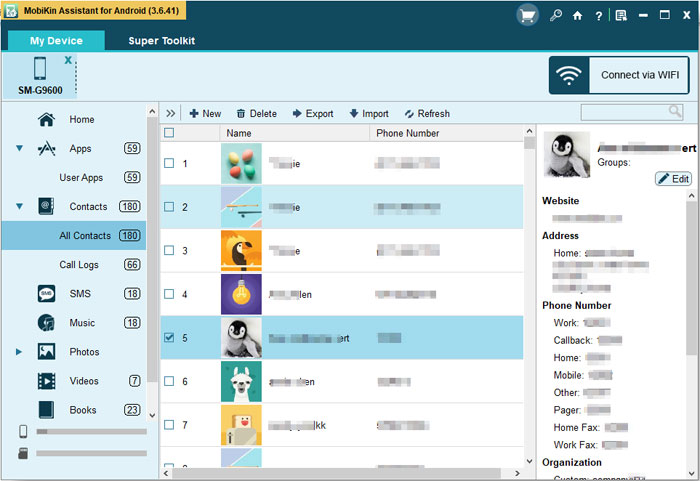 After getting the CSV files, you can begin to transfer the Android contacts to Outlook now.
Step 2. Launch Outlook
Open Outlook on your computer and tap File at the top left corner. After that, you can scroll down to select Open and click on Import to bring a window which asks you what you want to do.
Step 3. Import the CSV files to Outlook
Here, you can elect Import from another program or file and click on Next. Then another window will pop up. Just choose Comma Separated Values (Windows) and tap on Next.
Step 4. Choose the CSV files to import
Now you can browse the files you want to import and click on Next. You should make sure that the Contacts folder is highlighted and then you can click Next. Here, if there are already contacts on your Outlook, you can check the option Do not import duplicate items to avoid saving the same contents in Outlook.
Step 5. Finish the syncing process
Just wait till the transferring process ends and then you can click Finish to complete the transmission. And now you can view and use the contacts on your Outlook at ease.
Related Articles:
How to Sync Contacts from Gmail to Android Cell Phone?